Elevate your Organization
in a Changing World
.
Humanicity transforms workplaces and redefines leadership to empower action-based change. From non-profits, to Fortune 500 companies, we work with a wide variety of industries to build people-first cultures.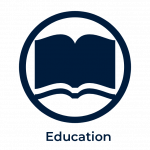 Why do some leaders succeed while others fail?
 When you feel like you can't be your authentic self, you miss out on opportunities to reach your full potential.
When you are feeling burnt out and under pressure your team will experience the effects.
When you struggle to cope with change, it feels overwhelming to drive high performance.
 When you are not intentional about how you show up, you risk not creating an inclusive culture.
While the corporate landscape is ever-changing – the solution remains the same. Leadership starts with you!
Book a Discovery Call
IT'S IMPORTANT TO PAUSE AND ASK:
What is the true cost to your culture and business performance when you don't invest in your people?
From non-profits to Fortune 500 companies, from the front-line to the C-Suite, The Humanicity Method offers a strategy and action plan to:
Elevate and empower your people.
Build human skills and confidence.
Transform your culture and empower your people to lead in a changing world.
I know one thing to be true. As leaders, our success is measured by how we treat people, including ourselves.
With 20 years of corporate HR Industry experience as a leadership & culture strategist, I have seen first-hand what happens to a company's culture and people when we settle for ineffective leadership.
Have you ever lost good people due to poor leadership? It's not uncommon. How a leader shows up in every interaction, big or small, creates a ripple effect across the team.  That ripple either creates connection, purpose, innovation, and ignites high-performance or it fuels disconnection, a lack of trust, safety, engagement and patterns of exclusion.
This has driven my passion to redefine leadership by being more intentional about how we work, lead, and live. Now, I partner with clients to build human-centric workplaces, inclusive cultures, and develop strategies and programs to build the World's best leaders.
It has become my mission to help people by maximizing their strengths and unique talents to propel them to make an impact within themselves, their company, and their culture.
I believe that connection is at the heart of leadership – when you are clear about your purpose, you can lead with intention, nurture inclusion, and create lasting impact.
I look forward to helping you build people-first leaders.
Sandra Corelli
1. Schedule a Discovery Call
To better understand your needs and how we can help, fill out our contact form. We'll be in touch to schedule a discovery call to listen to and understand yours goals.
2. Identify the right solution for your organization
We'll partner with you to identify and customize the right solution and experience for your needs.
3. Create Impact
Achieve your goals and optimize performance to lead your workplace and people forward. We help you build a sustainment plan for lasting results.
Don't lose good people to poor leadership.
Humaniticy, building the world's best leaders through
INTENTION | INCLUSION | IMPACT